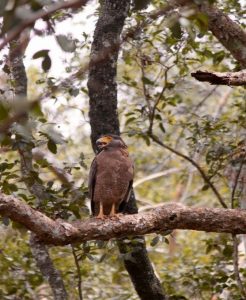 Would you like to go on eco-friendly tours?
Would you enjoy different landscapes and climates?
Would you like to see and observe butterflies and birds?
Yes? ……….. Then this is the page for you!!!
Sri Lanka, a pearl in the Indian Ocean. It is blessed with diverse climatic conditions and eco-systems.
Half of the amphibians and reptiles, a quarter of the flowering plants and a sixth of the mammals seen in Sri Lanka are endemic (do not occur elsewhere).
It is a paradise for keen butterfly enthusiasts. You can find up to 244 species of them here.
They belong to 11 families and about 20 are confined to Sri Lanka and found nowhere else in the world.
The best time to observe is during the months of March/April and September and October.
Would you stay another month in Sri Lanka? No problem!
You can see other species such as birds, reptiles, bats and mammals on your trip as well.
Knuckles Range
The Knuckles Range is on the World Heritage Site. It is preserved for its biological hydrological and aesthetic values. The landscape has breathtakingly panoramic views. It reaches an altitude between 900 and 1600 metres. You can walk around and see an diverse of flora and fauna.
This range is important for conservation because of its high elevation and therefore colder temperatures, many of the species survive and are endemic. From Kandy it takes you only just over 2 hours to be on the Knuckles Range where you find yourself in a completely different habitat. Camping around the Knuckles is also an option.
The knuckes range has 17 birds which belong only to Sri Lanka ( endemic)
Let me introduce myself.
I am Nishantha Indrijith. I am 44 years old and I am qualified as a bird-watcher.
I have developed an exciting array of eco-friendly and adventurous programmes. All programmes are of high value, low impact and environmentally friendly.
I tailor my tours to suit particular preference of each client. You might be on your own, family ( with or without small kids ) or in a group. It doesn't matter.
Costs
KNUCKLES TOUR 1 day
$ 65 dollar a person plus children $ 15 ( includes pick up from your hotel/your stay).
4 to 5 hours in total. 1 walk up till 10 km plus birdwatching.
You could visit waterfalls and possibly swim.
CAMPING TRIP in the KNUCKLES 2 days
$ 250 dollars for 2 persons/children free.
Everything included from pick up, food, guide and tents.
Two walks up to 10 km including bird watching of course.
You could visit waterfalls and possibly swim.
Contact
Telefoon: +94 77 918 8292
Email: kandycity65@yahoo.com
if you want to read some reviews about me … just click here