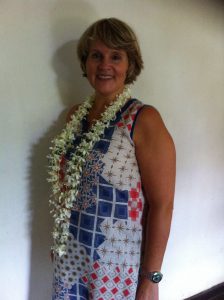 Hello, my name is Natasja Lammers.

I am a primary school teacher at Jong Geleerd in Halfweg, This is near Amsterdam which of course is in The Netherlands.

I have been travelling regularly to Sri Lanka to visit and distibute educational materials, toys and other goods to nursery schools, homes around the Kandy area, the jungle at North-East.
This all started in 2000 when I visited Sri Lanka for the first time. Knowing Sri Lanka was a poor country, I decided to bring some extra items with me to give away. I donated those items to Lewella, a home for mentally disabled boys located in Kandy. In the years that followed, friends would give me used clothes and shoes to take along. In 2003 primary school The Ark in Heemstede , where I was a teacher, agreed to support Lewella for two years. There were collection boxes in each classroom and parents donated used summer clothing and shoes.
| | |
| --- | --- |
| | |
This project has grown and my goal is now to help as many nursery/primary schools and homes around Kandy. Also a new modular staging systems was built for the children to do their talent performance. So 5 years ago we started to help in the East as well as others areas, like Mahaoya . Most parents have almost no money to pay the teacher of nursery schools. So the teachers have no money for toys, educational materials etc. Often you only find a few chairs and tables.
At primary/secondary schools teachers get paid by the government. They pay also 1 uniform per child and schoolbooks. Parents have to buy all school materials for their child(eren) and otherwise the child can't go to school!
For this reason we have got a sponsorscheme as well where you can sponsor a child from 60 euro a year, so it can go to school.
I have 4 contacts in Sri Lanka: Ramani Smits, Saman and Kanchana Samraweera and Nishanta Indrijith. In The Netherlands Ingrid Wester and Hans de Koning (website) are helping me.
| | |
| --- | --- |
| Ramani | Nishanta |
| Saman and Kanchana | Ingrid |
| Hans | |
Together with Kanchana, Saman and Nishanta we help homes, schools and families in certain areas.
Together with Ramani I do the sponsor a child project. (see below)
We have started a sponsor project. From 60 euros per year you can ensure that a child can go to school for 1 year.
You can read more about this under the heading
Sponsor a child